We redefined, rebranded and redesigned a financial services product to provide refreshingly simple ways for customers to stay on top of the fast-moving, investment sphere.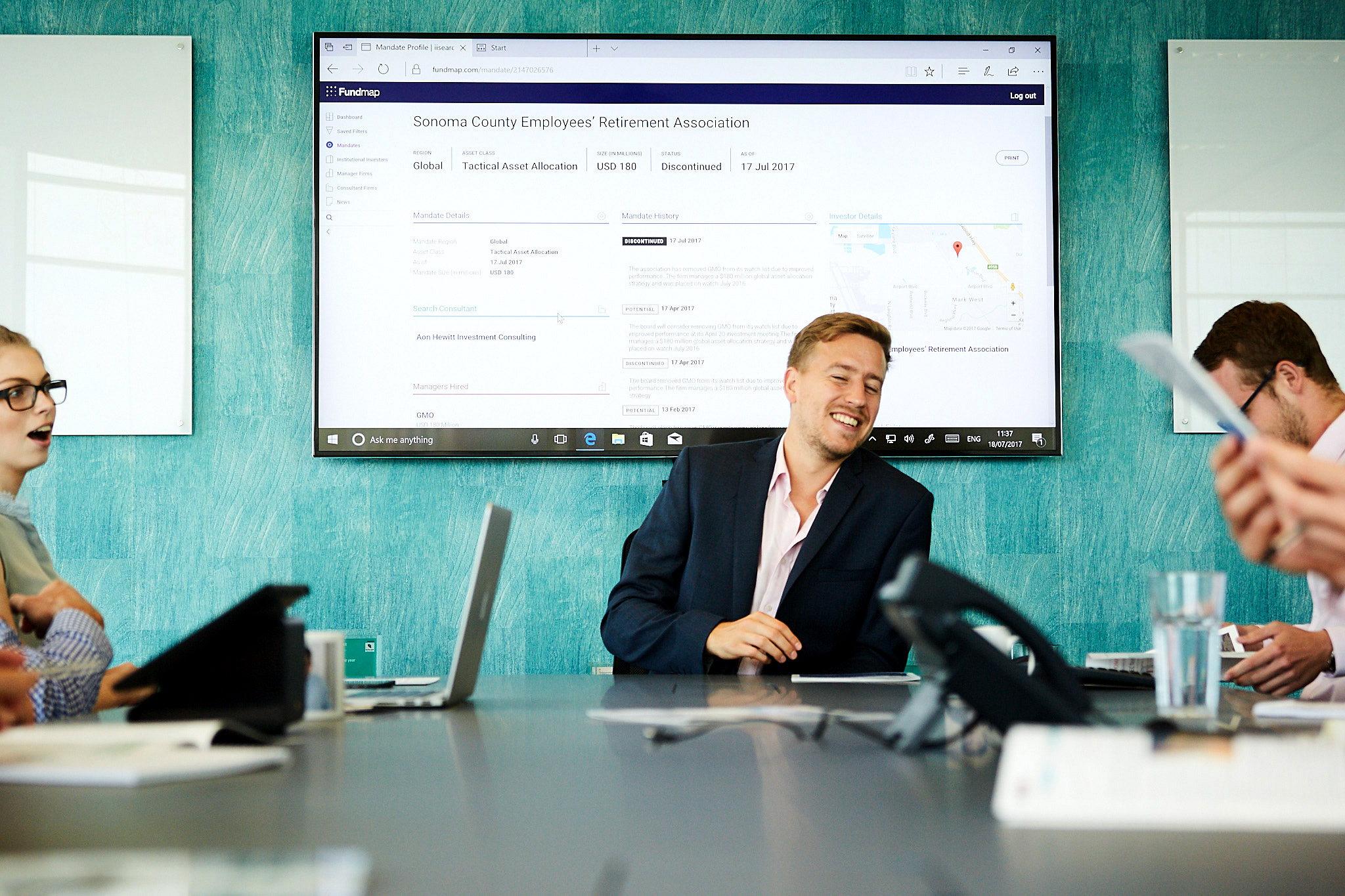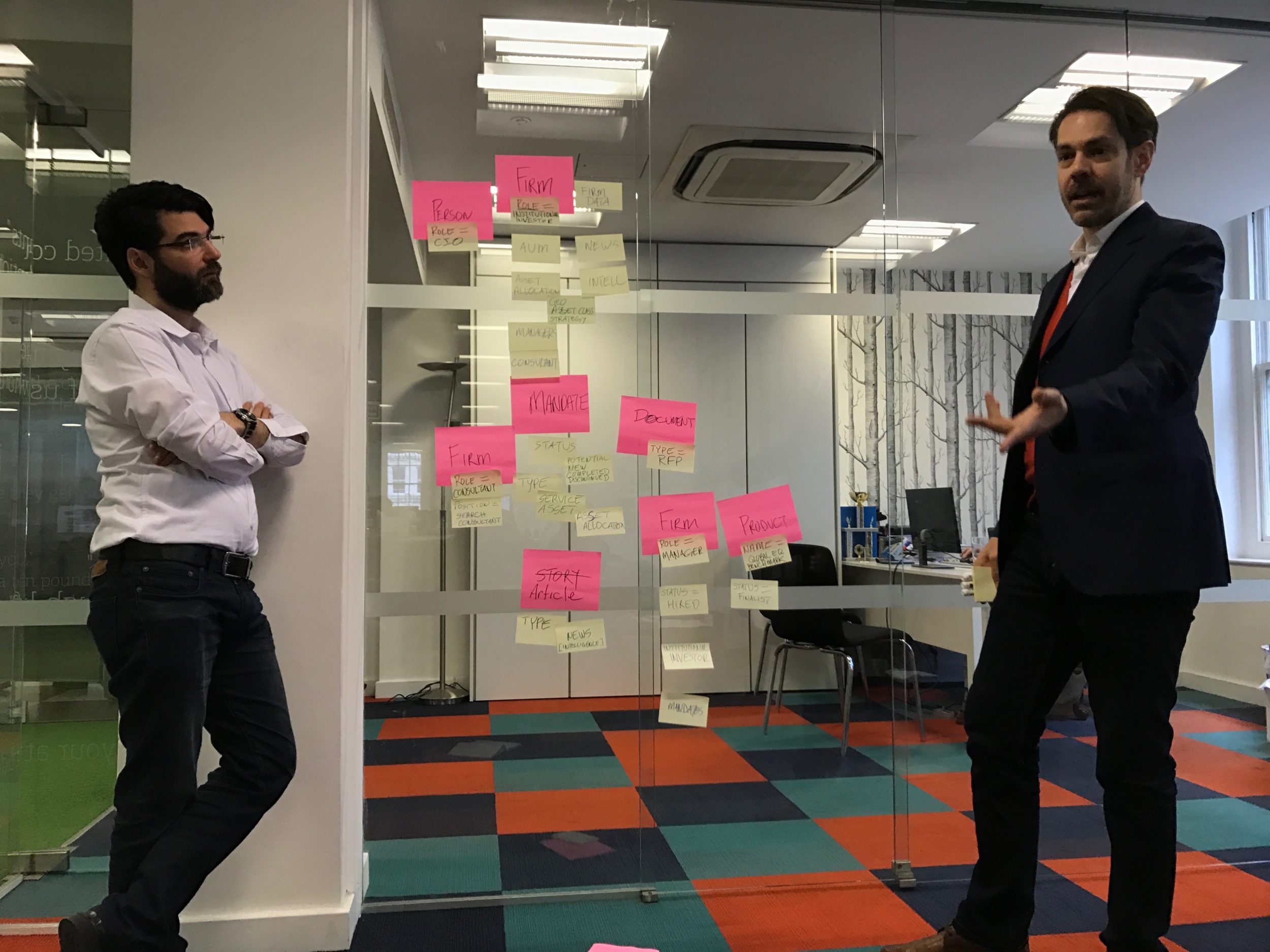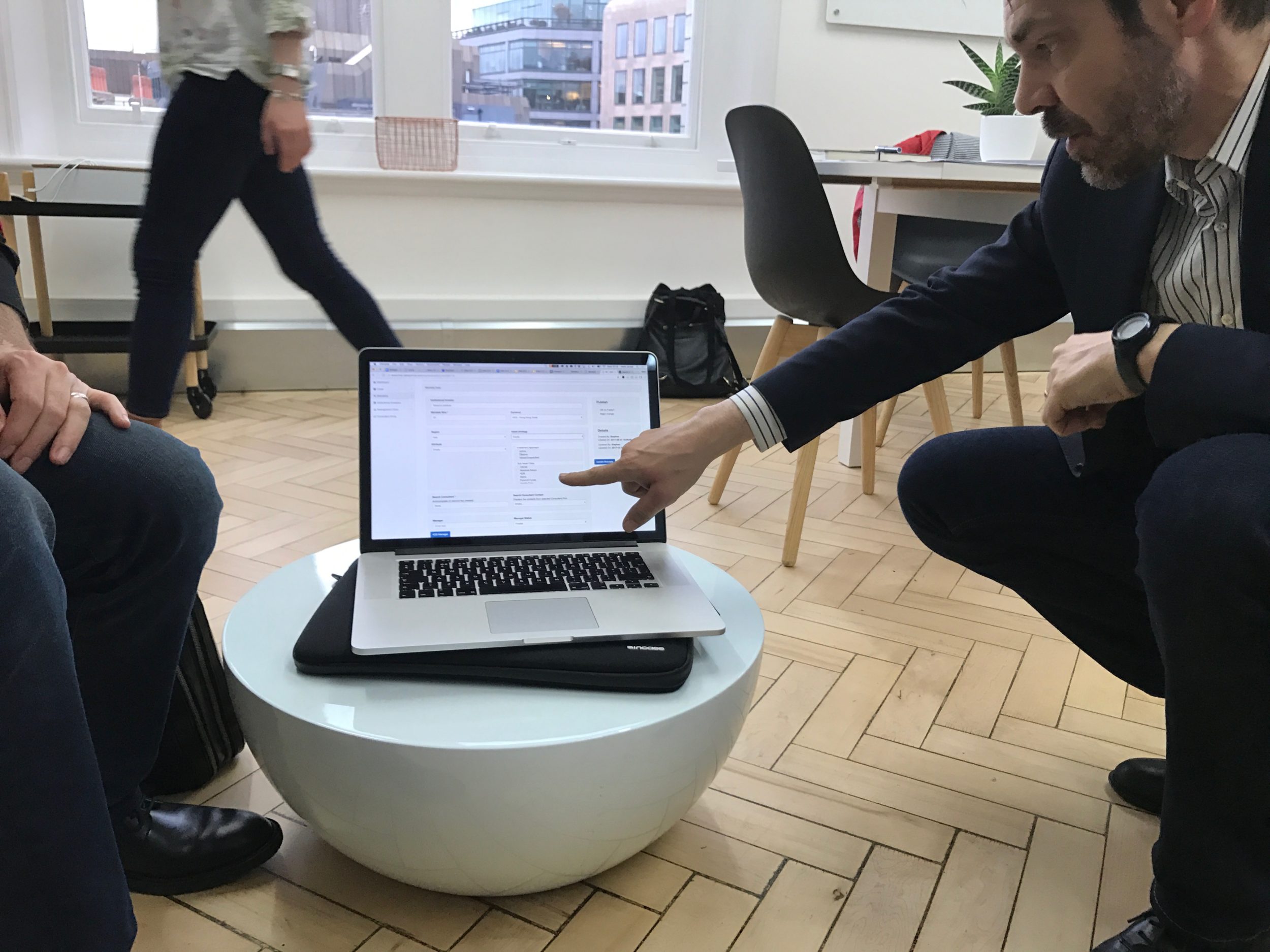 Integrating and revolutionising a financial services data product
The business Pageant Media acquired had a good customer base but was difficult to use, clunky and the data model needed an overhaul. We collaborated with stakeholders and specialists on a journey to transform the legacy product.
It was imperative that utility and adaptability were core to the product. We worked with product owners, sales and marketing and customer services, through a series of iterative workshops to define the core product value, uncover all the product features, tiers and explored new potential revenue streams.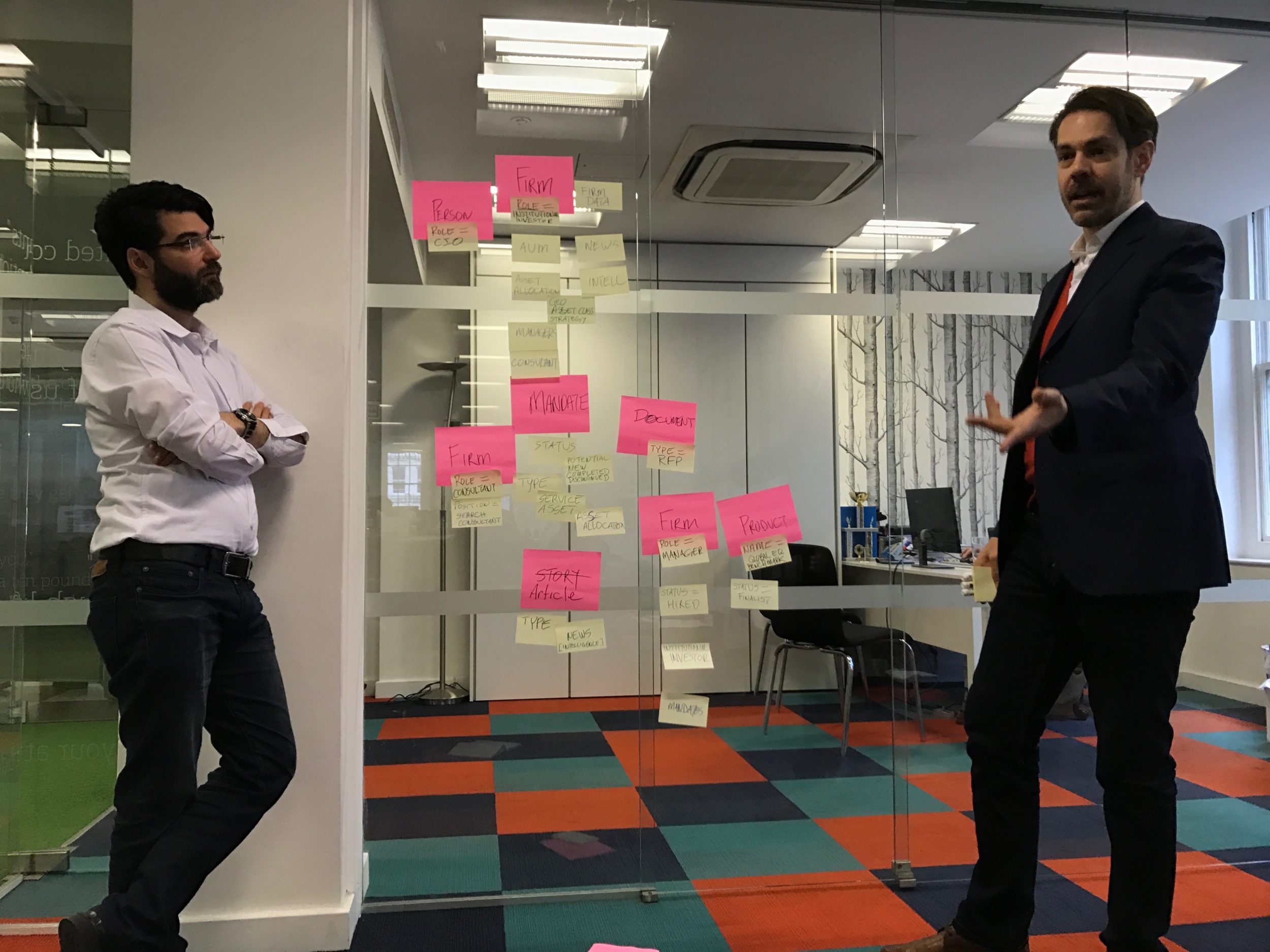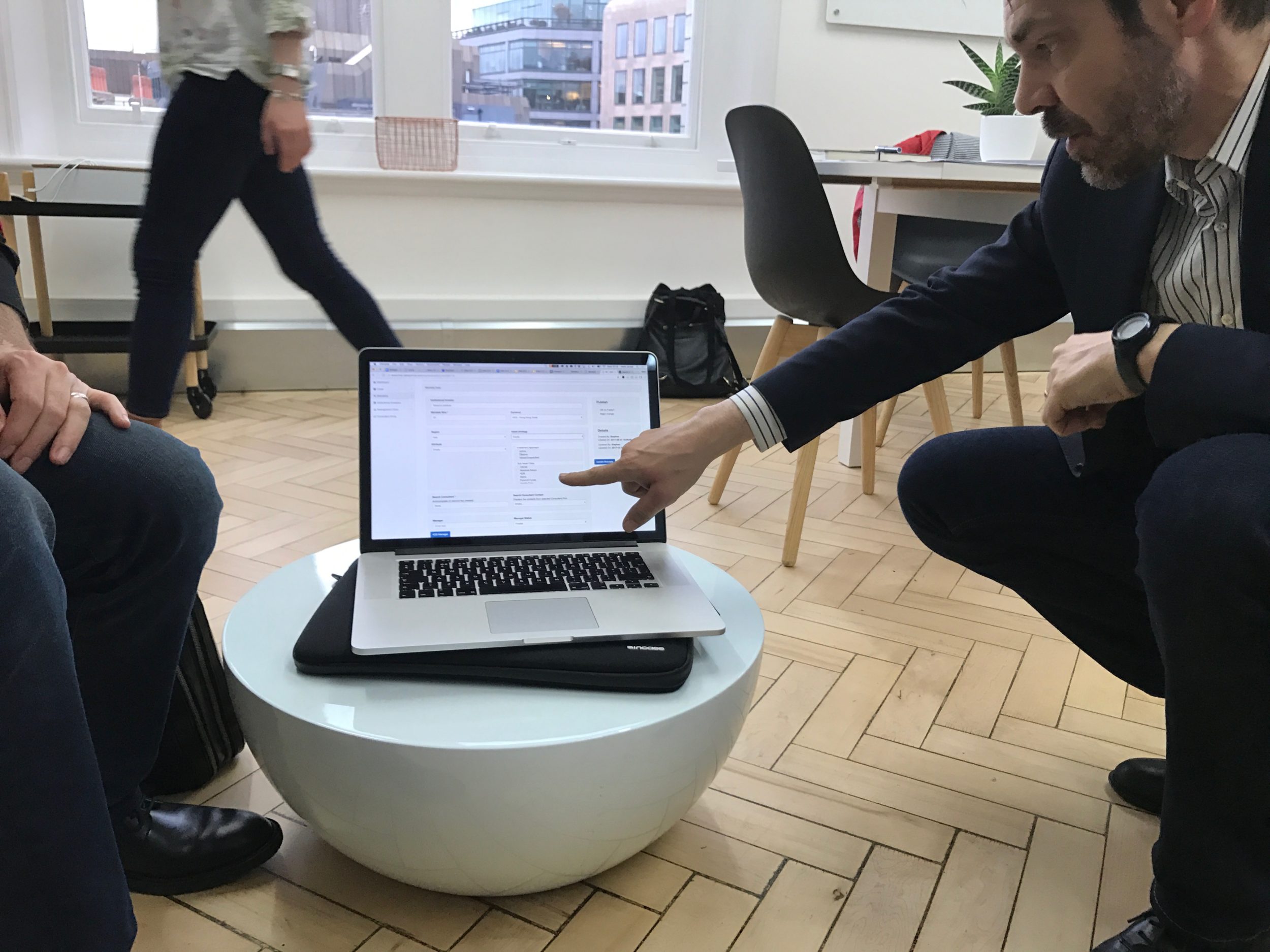 Defining Fundmap for users
Core to this process was the ongoing engagement of customers across the US and UK to understand the user base, their different use cases, behaviours and needs. As we developed the interface we held iterative customer consultation sessions.
With this agile way of working were able to validate the experience and look and feel of the product as we went.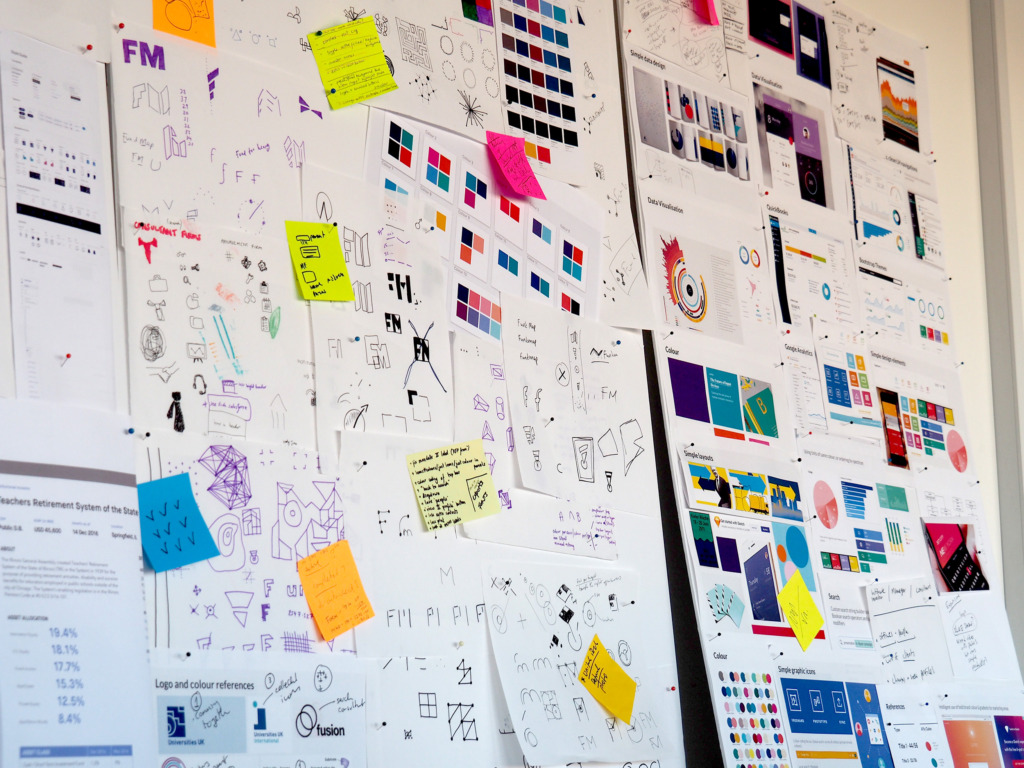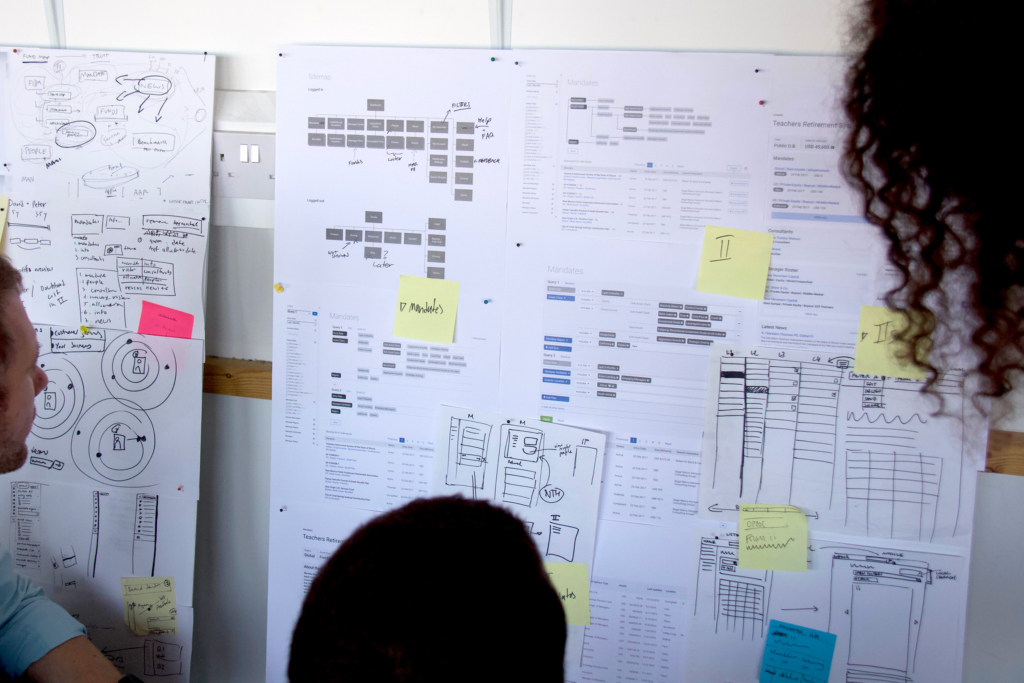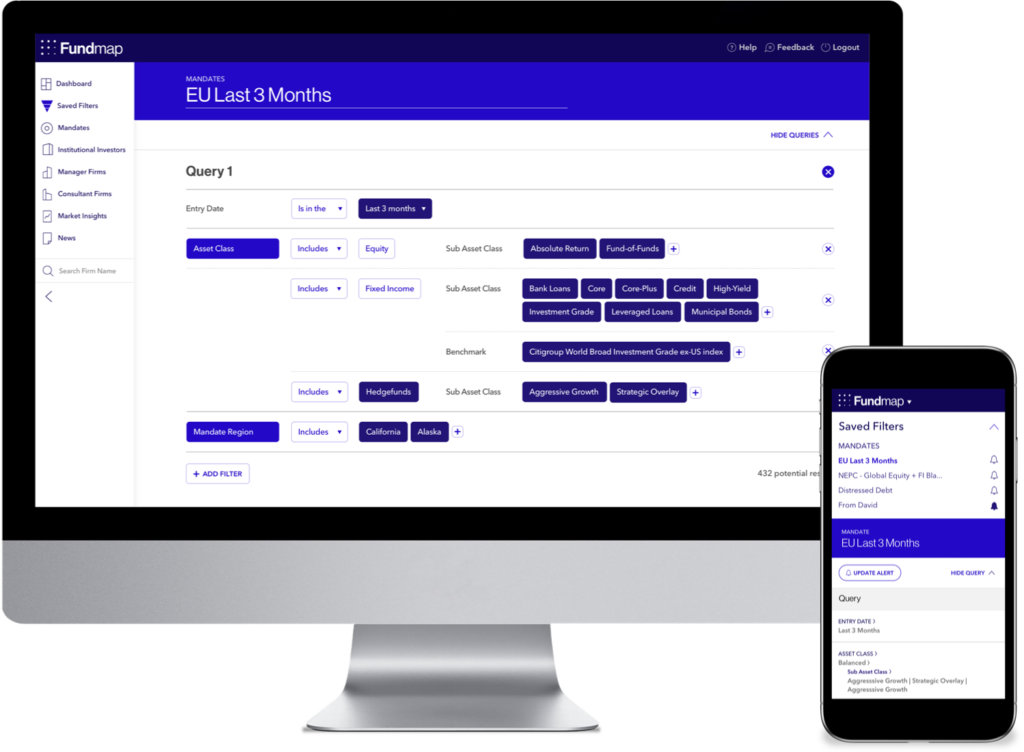 Being a digital-only product, Fundmap needed a powerful identity with a strong story that would make it stand out in the marketplace. As we were opening up and defining the interface, we were also envisioning a narrative to reflect the products purpose and transmit its value within brand.
We started by co-defining the name, researching keywords, assessing domain names, and benchmarking competitors' messaging strategies; based on the name we agreed on, we explored ways to capture the essence of Fundmap in the logo, settling on a representative emblem (connective dots) that can be deployed independently as well as with the full logotype. The graphical illustration styles tell the brand's conceptual story, and 3D and motion graphics aptly convey Fundmap's exciting dynamicity and connectivity – around the world, around the clock.
We engaged in workshops with the marketing department to identify key benefits and the right messaging and positioning statements to reflect Fundmap's value, staying true to our creative direction. Fundmap's visual and verbal language now duly reflects the product's connective purpose, illustrating the value of the interactions and connections it draws with the brand language itself illustrating how the product works.
Fundmap's route to consistent growth
Guidelines and briefings we provided to the internal design teams enabling them to continue deploying Fundmap's brand language as the product evolves. Since launch, we've continued to enhance its usage, adding new, advanced features and refining user flows as the data points grew. It's designed to adapt to a fast-changing business environment, and we are always ready to push it to new horizons.